Schedule Your Risk-Free Strategic Marketing Session With Wade Alters
Schedule Your Risk-Free Strategic Marketing Session With Wade Alters
From the desk of Wade Alters Santa Monica, CA
If you've made it to this page, it means you're ready to take your marketing to the next level…
And you're ready to see how my team and I can help you achieve your goals, just like we've done for these Top YouTube Creators and Authors:
Here Are A Few Of Our Clients
Here's How We Create Performance Driven Results For Our Partners
After nearly 15 years in the industry, I'm lucky to have ongoing partnerships with some amazing people.
Many of our clients have worked with us for years, and I'm personally involved in the strategic vision of EVERY partner we work with.
Because of this intimate approach to business, we are highly selective with who we work with, and only on-board 2-3 new clients PER QUARTER.
And while I've never considered myself a salesman…
One Of My Biggest Passions Is Helping Creators And Entrepreneurs With Their Marketing Strategy
(Whether or not we get hired to help you with your copywriting)
Which is why, for a very limited time, I'm giving you the opportunity to work directly with me:
The way to get started, is by first investing in a Strategic Marketing Session with me. (One-time fee of $250*)
*Normally I only do Marketing Consulting for existing clients. (Project fees start at $15,000 + Royalties)
There Are 3 Possible Outcomes From Your Strategic Marketing Session
You'll get a lot of value from the Strategy Session and you'll want to hire our team to do the copywriting, design, and implementation of your Strategic Marketing Gameplan
(If we're mutually aligned, your Strategic Marketing Session fee will be a deposit towards our work together)
You'll get a lot of value from the Strategy Session, and you'll want to implement what you learn on your own
(No worries! I can guarantee you'll get more than 10X the value of your fee, and have plenty of action items to immediately implement)
You don't find the Strategy Session valuable. If so, just let me know and I'll immediately refund your fee.
(This has never happened.)
Please click the tabs below to answer any questions you might have about your Strategic Marketing Session...
At the end of our call, we'll both know if we're a good fit to work together, and can discuss which package is best for you and your business!
Ready To Upgrade Your Marketing And Unlock The Hidden Profit Potential In Your Business?
Step 1: Enter your information below, then pay $250 for your Strategic Marketing Session
Step 2: Tell me more about your business and your goals so I can provide 10X the value on our call
Step 3: Book your preferred time on my calendar
Step 4: Get ready for an epic call and more profits in your bank account!
Discover Why Top Industry Leaders Trust Wade Alters Consulting With Their Brands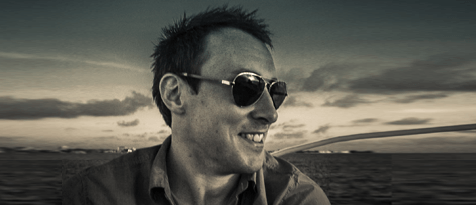 Adam Matthews - Founder of Apotheo
"The value I've gotten out of working with Wade has been ridiculous. Before working with him I was lacking direction in my life, dissatisfied with my relationship, pissed off with my job, and had stagnated in the gym.

Over the last 18 months Wade helped me master the mindset necessary to turn my $1k/month side project into a 7 figure business, allowing me to quit my dayjob and do what I love full time."
Till Gross - Founder of Course Concierge
"I was blown away by Wade's in-depth knowledge of marketing and creating successful businesses online… He's also a fantastic coach, and one of the people I rely on most when facing any big life decision or am stuck in my own business."