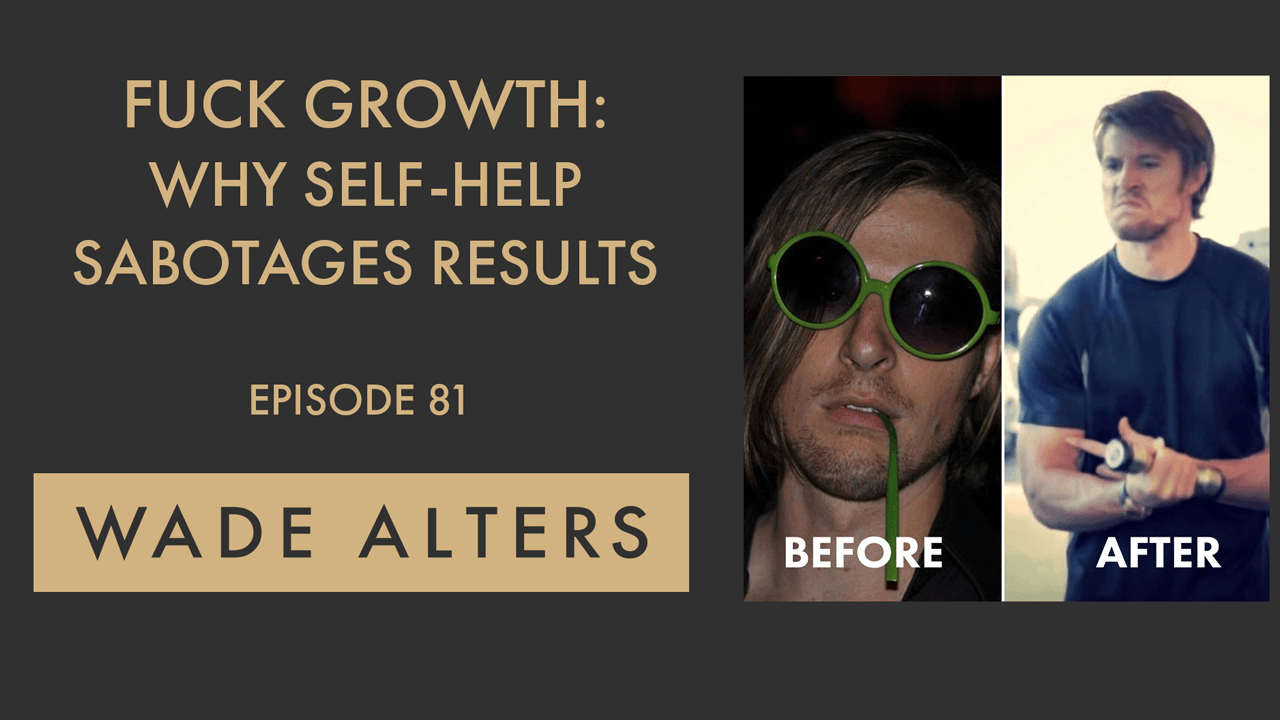 Subscribe to The Wade Alters Show: iTunes | Stitcher | YouTube Audio Masterclass Show Notes: Pattern Interrupt Old...
Read More
Looking back at my 20s, I don't think there's a better way I could've spent them. Traveling the world,...
Read More
So I've got something VERY special for you today… It's a brand spanking new FREE training called: 10 Steps...
Read More
Today is all about the what, why and how of confidence….I get down to brass tacks in the video...
Read More
Today's video is all about how guys in our generation…Between the ages of 20-35…Have a skewed view of reality and...
Read More
So I was prepping for this big sales pitch I have tonight at Chicago – Booth, one of the...
Read More
They say that 80% of our personality is set in stone by the time you're just four years old....
Read More
Today we're going to talk about another form of STRESS! Now as I've said before, there are many triggers...
Read More
With today's podcast falling on my birthday, I've decided to get a bit introspective and talk about the different...
Read More
One of the biggest traps I feel we all can fall into these days….especially with social media is what...
Read More
So I recently posted on the 3i Facebook page, asking for new podcast ideas… And the RESOUNDING response was...
Read More