You're ONE STEP Away From
Living An Extraordinary Lifestyle
Apply For Your FREE Strategy
Session With Wade Today!
And if you qualify, you'll work directly with
Wade, at no cost to you, uncovering your
blindspots, clarifying your goals, and building a
custom-tailored gameplan for success.

Watch this short video… And then read below to
see if you qualify for a FREE One Hour Strategy
Session with Wade.
Create The Life You've Always Wanted…
Without The Hustle, Stress & Sacrifice You
Thought You Needed To Achieve It
From The Desk of Wade Alters
Santa Monica, CA
Dear Friend,
If you're an entrepreneur who wants more out of life.
More freedom. More energy. More passion. More FUN!
Then this might be the most important message you'll ever read.
Because I'm about to show you the most powerful discovery I've ever
made when it comes to creating a life of "More"…
WITHOUT the stress, overwhelm, or sacrifice most people think you need to
achieve it.
Success Is NOT Incremental...
It's Exponential
When I first started my executive coaching business, I thought the only way
to succeed was working NONSTOP and just accepting the stress, anxiety,
and overwhelm that comes with it.
Ah yes… The 16 hour workdays. Skipping the gym. Putting off vacations,
Sabotaging my relationship with my girlfriend…
Grinding away on the weekends hoping "some day" things will get better.
Then, after a freak accident with some contact lenses and nearly going
blind (Don't worry, I'm fine now!)…
I was forced to take a step back, get out of the weeds, and accidentally
stumbled across ONE THING that sky-rocketed my business success.
The ONE THING That Completely
Transformed My Lifestyle
I went from hustling away for 16 hours a day, to working less than 5 hours
a week.
I went from struggling to find new clients, to having more referrals and
leads than I could shake a stick at.
I moved to Santa Monica, California, got a beautiful condo right off the
beach where I can surf, ride my bike, and network with super successful
entrepreneurs year round.
And the stress, anxiety, and overwhelm have COMPLETELY melted away.
What's changed?
Simple.
I found my "ONE THING."
Let me explain…
You're Only ONE THING Away
From Living The Life You Want
What I've come to realize is, after working with hundreds of clients over the
last 12+ years, the success you want doesn't need to be some day far off in
the distant future…
Most people are only ONE THING away from a massive breakthrough that
instantly catapults their business, relationship, or lifestyle to the next level.
What is this ONE THING?
It's that insight. That "Aha!" epiphany. That singular moment where
everything *CLICKS* changing your life in an instant.
From Dayjob Of Doom With An Angry
Girlfriend To Traveling The World With Total
Financial Freedom
Take my client (and now friend), Adam M. for example.
We started working together in 2013.
He was stuck in an IT job that forced him to be on the road 250 days a year.
His relationship was in shambles, his health was crap, and he had little to no
social life.
But once I helped Adam find his ONE THING… That's when everything
changed.
Fast forward to today, and his SAAS business, Apotheo, is one of the
hottest apps in the personal training space, with a multi-seven figure
valuation that continues to grow.
He's since found a new amazing girlfriend who works part time in his
business, giving them the freedom to travel the world and scuba dive in
exotic locations, spending most of his free time strength training with an
Olympic trainer.
And I'm sure he would tell you, without discovering his ONE THING, none of
this would've ever happened.
From Jealousy And Stress To A Flourishing
Relationship And Business
Another client, Matt, recently came to me with relationship issues.
Things had taken a turn for the worse with his girlfriend. Lots of jealousy,
anger, and poor communication.
But after only ONE CALL, we uncovered the ONE THING that was creating
all the conflict in his relationship, and not only transformed his relationship
within a week…
It freed up new mental band-width that he'd been wasting on his girlfriend,
and discovered a new product line in his e-commerce business…
Which is now on pace to net over $2 Million in revenue by the end of this
year!
All this, by focusing on just ONE THING. Not a million different things at
once.
What I've come to realize is, you don't need to (and shouldn't be) stressing
away, overwhelmed, working on a thousand different things at once.
Imagine What Would Happen If You Found
Your ONE THING
Imagine how your life would change…
If you had a new-found sense of CLARITY, knowing exactly what you
needed to work on to be successful in each area of your life.
And have it be easy! And fun!
Success doesn't need to take a long time. It doesn't need to be
incremental.
Don't be like the fly who keeps ramming his head into the window over
and over again trying to break free…
Just open up the damn window!
But as I'm sure you've realized, finding out what that One Thing is,
is pretty damn hard!
I mean, they call it a blindspot for a reason.
Lucky for you…
I'm Going To Find Your ONE THING For You!
Instead of walking through life, constantly wondering if you're working
too hard, or spending too much times on things you shouldn't be…
For a limited time, I've decided to give you the opportunity to jump on
a call with me, and have me help you find your ONE THING… For FREE!
Here's how it works.
We'll jump on a video call and de-construct your entire life: Your business,
your love life, your social circle, your health…
And uncover the roadblocks, blindspots, and hurdles that are holding you
back from living the life you want.
Then I'll ask you to dream even bigger, dive deeper, and see what's
behind those superficial goals, creating a custom-tailored gameplan
to help you achieve it.
But most importantly… Making sure to do it in a balanced, elegant way,
where you're growing in EVERY area of your life without the stress,
overwhelm, and anxiety.
Now if you've been following me for a while, you know that my private
client group, The Chosen 20, isn't cheap, and is almost always full with
a waitlist…
So why on earth would I give away free calls? There must be a catch…
Well first, I do it because I'm damn good at it, and every call helps me
get better at finding people's "ONE THING" fast.
But this is also the best way for me to find new top-notch clients.
Boom! Cat's out of the bag!
No, this is not some hard pitch or anything like that. I just love working
with other high performers, and found this to be the best way to start
working together!
So if this sounds like something you'd be interested in…
The first step is clicking the link below and filling out the application form.
I'll personally review each application, and reach out to you within the next
2-3 days to either schedule a call or send you some other resources that
might be a better fit.
And if you qualify, we'll set up a time to chat for 45-60 minutes, and you
can experience what it's like to have a full-on, no holds barred, 1-on-1
coaching session with me.
I'll challenge you. I'll make you dream big. I'll help you find your ONE THING.
And give you a custom-tailored gameplan to live the life you've always wanted,
faster than you ever imagined possible.
WARNING: This opportunity is extremely limited!
I'm already near full capacity in The Chosen 20, and at any time I may stop
doing these strategy sessions as there's just no time available.
So if you're serious about transforming your life NOW!
And you're willing to put in the work… Willing to take the feedback and be
pushed to do things that you never thought possible…
Then click the link below and get started on your application today!
Again, the application process is totally free, as is the call… The way to start
is by clicking the link below…
Looking forward to your application!
As always… ENJOY!
WA
Here's What Othere's Are Saying About Wade
"I was blown away by Wade's in-depth knowledge of marketing and creating successful businesses online…
He's also a fantastic coach, and one of the people I rely on most when facing any big life decision or am stuck in my own business."
Till Gross – Founder of Comfort Zone Crusher and TEDx Speaker with over 1 Million views
"Wade's business coaching on 'speaking your prospects language' has helped me consistently generate 75+ new sales leads/week to the point where I was able to quit my day job after only 4 months…
The things Wade has taught me are not only good for myself as a person/coach, but also for the clients I serve, so I can pass on more value to them on a consistent basis!""
Millar M – Melbourne, Australia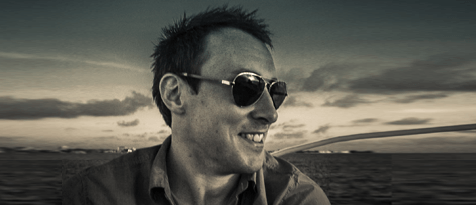 "The value I've gotten out of working with Wade has been ridiculous. Before working with him I was lacking direction in my life, dissatisfied with my relationship, pissed off with my job, and had stagnated in the gym.
Over the last 18 months Wade helped me master the mindset necessary to turn my $1k/month side project into a 7 figure business, allowing me to quit my dayjob and do what I love full time."
Adam M. – Austin, TX
"The progress I've made since working with Wade has been huge! His depth of business knowledge has been an extremely valuable resource in my business.
He helped me launch my first product online, which brought in a nice 5 figures in profit, build a thriving coaching business, and finally after years of dreaming about it, I'm quitting my corporate job next month to do what I love full time. A+++ 10/10"
Matt Z. – Chicago, IL
"We had a challenging product launch coming up and I couldn't think of anyone better to help than Wade. Not only does he have a wide experience of being the face of multiple 6-figure product launches a year…
But he's also an expert in every part of it (creating the product from scratch, writing the sales copy, doing the marketing on social media, and setting up an extraordinary funnel. Can't recommend highly enough!"
Valentino Kohen – Zurich, Switzerland
"When I first started working with Wade I was at a very low point in my life. I could barely pay my rent and used student loans to join his program. A little over a year later, it's amazing what you can achieve.
My marketing agency just hit six-figures, and I'm traversing the globe like Indiana Jones, which is crazy because a year ago this business didn't even exist."
Jake Y. – Koh Samui, Thailand