The 4 Pillars Of Lifestyle Development
"How I Went From Blue-Collar To Building A $7 Figure Coaching Business (While Traveling to 40+ Countries)"
Click Here To Claim Your Spot!
Does This Sound Like You?
---
It's crazy to me how many people settle in life.
They're stuck in a job they hate.
With a long commute. Or annoying co-workers always creating drama. Working long hours...
And never having enough free time to hang with friends, meet new people, or have any hobbies like going to the gym or reading.
They're not happy with their relationships either.
Whether it's friends, family, colleagues, or your significant other, if you're not happy with the people around you, you're not going to be happy with your life.
And they're way too hard on themselves, without a clear sense of purpose.
Especially us millennials! You've got things like Facebook and social media, everyone shoving their "photo-shopped" lifestyles in your face online.
Leading to lots of self doubt, comparing yourself to others, and always feeling like you're playing catch up.
"If You Don't Find A Way To Make Money While You Sleep, You'll Work Until You Die."
---
Now if you don't know my story, I started off in 2007 as an "executive dating coach."
Traveling to 40+ countries over 5 years, I'd teach guys how to meet and date women by building their confidence and social skills.
But after a few years of traveling nonstop, living out of a suitcase, I realized I was stuck in what I call "The Hours for Dollars Mindset."
Because I HAD to work to make a living. My income wasn't automated.
That all changed when I met this super successful internet marketer during one of my programs.
Long story short, over the next 6 months he completely took me under his wing, and helped me launch my first product online…
I Made More Money In A Week Than I'd Previously Made In A Year
---
And that first product launch was a game-changer!
It was a huge success. All of a sudden, I had more money in my bank account than I'd previously made in an entire year…
And for the first time in my life, I felt free. True freedom.
I moved into a high rise condo in downtown Chicago. I hired a personal trainer, and got in the best shape of my life.
And that first night moving in I actually met my girlfriend, who I've been with ever since, over 4 years now…
Here's Why I Created This Product
---
People started noticing the changes, and asking more and more business questions instead of the dating stuff.
I started doing some consulting work, which quickly turned into a new business teaching what I call "Lifestyle Development."
A mixture of life coaching, self development, and business consulting.
I started working with a few clients 1-on-1, calling it The Chosen 20, capping it at 20 private clients.
But currently with a 2 month waitlist, and packages starting at $5,000, people were emailing me DAILY to create something more affordable.
So I did.
Introducing…
The 4 Pillars Video Training™
---
The 4 Pillars gives you a complete 360° Lifestyle Development Solution, housed inside a private members area, with each video section helping you upgrade 1 of the 4 pillars of Lifestyle Development.
You'll have all the tools you need to start living the life you've always wanted, but never thought possible.
Part I: The Lifestyle Business Formula
---
In Part 1 you'll learn The Lifestyle Business Formula.
No more waking up early. Dealing with traffic or a long commute. Living paycheck to paycheck at a meaningless job…
I'll show you how to start a business that's in alignment with your life's purpose, and get you out of the "hours for dollars" mindset for good.
And don't worry if you don't have a product or service to sell yet, I'll show you how you can turn almost anything into a thriving business.
Going to the gym. Reading books. Traveling. Whatever.
And I'll give you a simple formula that you can use to make sure your business idea is viable, and creates the income you need to live your dream lifestyle.
Part II: Persuasion and Influence
---
I'm sure you've heard the quote: "You're the average of your 5 closest friends."
Well, I prefer: "Your network is your net worth"
Imagine your 5 closest friends all having successful businesses in your industry, or VIP access to the hottest clubs, or cutting edge health advice…
And being able to call them up any time you want. Getting free advice from an expert who's emotionally invested in your success.
So what I'll do is show you, step by step, how to find the right person for your specific goals, and turn that connection into a mentorship or friendship.
Part III: The Motivation Manifesto
---
Taken straight out of our most advanced inner game program, The Baseline to Success…
You'll learn how to crank up your motivation and drive. Helping you blast through procrastination. And become Fearless.
Whether it's asking someone out on a date, writing that book you've been thinking about for years, or quitting your dayjob and starting your dream business.
You'll have a new-found power to follow through on your goals, no matter what fear, person, or problem gets in your way.
Part IV: The Purpose Clarification Process
---
This is where you find your life's purpose. Your destiny.
Finding that one thing that lights you up, and gets you excited to start your day.
And then I'll show you how to turn that passion into an income.
Doing what you love, and making money with it, that's what true freedom is.
Here's What You Get:
---
The 4 Pillars Video Training™: I want to upgrade EVERY area of my life with this complete 360 Degree Lifestyle Development Solution.
Video Archive Vault: I get immediate access to 50+ hours of videos covering every topic from Advanced Persuasion Tactics, to Dating Advice, to Online Business Success.
Work Directly With Wade During The Monthly Group Coaching Call: Here's Your Chance To Ask Him Anything LIVE!
Private Mastermind Group: I will get an invitation to Wade's VIP networking group, and surround myself with hundreds of people on the same path as me.
Limited-Time Bonus Content: I get immediate access to the one-time bonus material including: The 3i Time Management System, The Cashflow Pyramid Tool, and The 6 Lifestyle Types + Solutions
Click Here To Claim Your Spot!
90 Day Money-Back Guarantee
---
The 4 Pillars is backed by my 90 day, no questions asked, money back guarantee.
That gives you an entire fiscal quarter, a full 3 months, to try out the course, and apply what you learn.
And if you don't see a tangible change in your life. If you aren't making more money. Building a bigger social circle. If you aren't more confident. More decisive. More fulfilled.
Just shoot me an email and I'll give you a fast and courteous refund. No questions asked. No hoops to jump through.
See What Others Are Saying About The 4 Pillars™ And Syndicate!
"Before it felt like I was in a haze. I had big aspirations, but they were really vague, without a plan.
Now after being through the program, I have a clear vision of what I need to do, and I know that I can actually achieve those big aspirations. It's the best personal investment I've made in my self education so far in my life!" – John C (Annapolis, MD)
"In the past I questioned where I should be putting my time, and I had all these different things I wanted to work on like my dating life, or business, or going to the gym, but whenever I'd focus on one of those things I'd kind of feel a bit guilty because I'm not spending any time on the other things.
With The 4 Pillars, it just made it all a lot clearer. The value you get dramatically outweighs the cost of the course and if you're thinking about doing it, just do it, and you won't regret it." – Perlin E (Melbourne, Australia)
"I was just a bit bored of my job. But since I joined the program, it made me realize that there's more at my work, and I can push it harder.
My boss noticed the change and within a few weeks my income was raised and I have so much more potential. I don't care if you're a fucking newb or a professional, there's so much value in this course!" – Luuk (Amsterdam, NL)
"The 4 Pillars really helped a lot. I just got out of university, and I had my degree, but I didn't have a clear idea of what I wanted to do in my life.
Now I have a clear vision, I have an action plan of where I want to go, and it really helped me, you really helped me, to reach my full potential." – Alain (Geneva, Switzerland)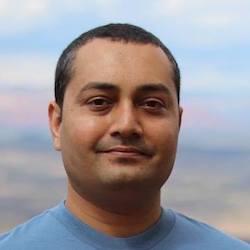 "I have so much clarity now, it's amazing how much clarity I have, and knowing what's the actionable gameplan I have to get to where I want to go in my life." – Dhavall (Denver, CO)
"Stuff like this, they don't teach you in school. This gives you the shortcut. Instead of you learning by trial and error, it's like dude, you have a plan here, just follow it and apply it.
I'm so glad that you came out with a product like this, it's made such a great impact on my life man, it's awesome!" – Ariel B (Austin, TX)
"You'll figure out where you want to go, how you're going to get there, what you want to do, and you'll just have this awareness, this scope on your whole life that you can just see, which it's a beautiful thing.
If you don't know where you're going in your life, if you can't answer that, then this is the program for you." – Peter C (Edinburgh, Scotland
"It definitely exceeded my expectations! At first I was thinking, I'm not sure if this is what I'm looking for, but I'm going to stick in anyway.
And then once I started applying what I learned, and really sticking with it, I saw, wow, this is really way more than I thought it was going to be! This was really life changing!" – John W (Atlanta, GA)
Click Here To Claim Your Spot!