How To Build A Highly Profitable 6-Figure Personal Brand & Sell Out Your First "High Ticket Course" In 8 Weeks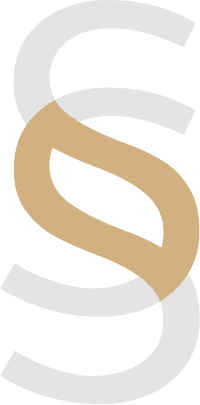 The Sales Seduction System™
Included In This Training:
Introducing The Sales Seduction System™
The Sales Seduction System™ is a proven implementation program specifically designed to help you build and launch a highly profitable personal brand in 8 short weeks.
The methods taught have been field-tested and proven to work in every industry from Personal Trainers, to Life Coaches, to YouTube Chefs, and Marketing Consultants.
A Complete 360° Marketing And Sales Solution
Join today and get everything you need to jump-start your sales using your personal brand. No marketing, sales, or tech skills required. 
Go from idea, to offer, to automated content delivery, to building out your sales funnel, and getting new sales before the program is even over!
The Ideal Training Environment
Get Custom-Tailored Feedback And LIVE Expert Advice To Guarantee Your Sales Success
8 Stage Proven Framework
Combining cutting edge marketing strategies with age-old persuasion and influence tactics, The Sales Seduction™ methodology has been proven to work time and again
Fast Feedback Exercises
With implementation exercises at each stage, you'll move from testing your offer, to automating content deliver, to Real World Sales Results before the program is over!
VIP Community
Your network is your net worth, which is why we've also included a VIP Facebook Group dedicated to answering your questions and giving feedback. Inside you'll meet past alumni, The WA Support Team and even have Wade himself answering questions daily.
Expert LIVE Mentorship
And to make this program as custom-tailored as possible, you'll have a dedicated Success Coach giving you feedback after each stage, and weekly Group QnA calls with Wade ($2,500 Value)
Learn The Way That Best Suits You
Learn Anytime, Anywhere And Whatever Way You Like With Multiple Training Formats
Advanced E-Learning Platform
When you join The Sales Seduction System™, you also gain access to our advanced e-learning platform, integrating content with action exercises at each stage.
You'll also be able to access the entire 8 week training in multiple formats. Whether you prefer to watch the HD videos, listen on mp3, or read the transcripts, you'll be able to access the entire course materials from any desktop or mobile device online.
In Just 8 Short Weeks, We'll Help You Build A Highly Profitable Personal Brand… Here's How:
Setting Yourself Up For Success
Week 2 - Crafting Your Offer
How To Craft And Promote Your Irresistible Offer
Week 3 - AGILE Course Creation
Building A "Hybrid Course" Fast And Getting Proof Of Concept
Week 4 - Converting More Customers
Converting More Customers And Creating Your Sales Process
Week 5 - Sales Automation
Sales Automation And Building Your $50k Sales Funnel
Week 6 - Content That SELLS
Creating Killer Content That SELLS Without Being Salesy
Week 7 - Automated Content Delivery
Automated Content Delivery And Organic / Paid Scaling Methods
Week 8 - Streamlined Systems
Systematizing Your Business And Building Out Your Team
Everything You Get When You Join Today
A Complete 360° Content Creation & Sales Solution That Guarantees Your Success Online!
The Sales Seduction System™
14 Day Money-Back Guarantee
"Get A Great Return On Your Investment Or Get Your Money Back!"
The Sales Seduction System™
The Sales Seduction System™ is backed by my 14 day, no questions asked, money back guarantee.
This gives you a full 2 weeks to jump in, start building your Seduction Sales Funnel and getting your first few sales….
And if you aren't already seeing tangible results in your business, all you have to do is shoot our support team an email and they'll give you a prompt and courteous refund.
No questions asked, no hoops to jump through. My philosophy has always been, if I can't help you make money, I don't deserve your money.
In short, you either get a great return on your investment that continues to pay you month after month for the rest of your life, or you get your money back.
Here's What Others Are Saying...
See What Others Are Saying About Wade's Work And The Sales Seduction System™
Adam Matthews, CEO - Apotheo
"The value I've gotten out of working with Wade has been ridiculous. Over the last 18 months Wade helped me turn my $1k/month side project into a 6 figure business, allowing me to quit my dayjob and do what I love full time. And after fine-tuning our marketing, and streamlining processes, we're well on our way to breaking $1,000,000 in revenue for 2019!"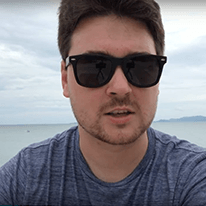 Jake Yates, CEO - Redbrook Marketing
"When I first started working with Wade I was at a very low point in my life. I could barely pay my rent and used student loans to join his program. A little over a year later, it's amazing what you can achieve! My marketing agency just hit six-figures, and I'm traversing the globe like Indiana Jones, which is crazy because a year ago this business didn't even exist!"
Matt Zubricki, CEO - Distilled Dollar
"After the program, I launched my first product online and brought in a nice 5 figures in profit, helping me grow my audience faster and build a thriving coaching business. Finally after years of dreaming about it, I'm quitting my dayjob next month to do what I love full time!"
Till Gross, CEO - Course Concierge
"I was blown away by Wade's in-depth knowledge of marketing and creating successful businesses online... He's also a fantastic coach, and one of the people I rely on most when I'm stuck in my business."