Application Received!

Thank you for your application, please expect a response from our team within 48 hours with your next steps. Thanks and talk soon!
Here's What Othere's Are Saying About Wade

"I was blown away by Wade's in-depth knowledge of marketing and creating successful businesses online…
He's also a fantastic coach, and one of the people I rely on most when facing any big life decision or am stuck in my own business."

Till Gross – Founder of Comfort Zone Crusher and TEDx Speaker with over 1 Million views

"The progress I've made since working with Wade has been huge! His depth of business knowledge has been an extremely valuable resource in my business.
He helped me launch my first product online, which brought in a nice 5 figures in profit, build a thriving coaching business, and finally after years of dreaming about it, I'm quitting my corporate job next month to do what I love full time. A+++ 10/10"

Matt Z. – Chicago, IL

"Wade's business coaching on 'speaking your prospects language' has helped me consistently generate 75+ new sales leads/week to the point where I was able to quit my day job after only 4 months…
The things Wade has taught me are not only good for myself as a person/coach, but also for the clients I serve, so I can pass on more value to them on a consistent basis!""

Millar M – Melbourne, Australia

"We had a challenging product launch coming up and I couldn't think of anyone better to help than Wade. Not only does he have a wide experience of being the face of multiple 6-figure product launches a year…
But he's also an expert in every part of it (creating the product from scratch, writing the sales copy, doing the marketing on social media, and setting up an extraordinary funnel. Can't recommend highly enough!"

Valentino Kohen – Zurich, Switzerland

"The value I've gotten out of working with Wade has been ridiculous. Before working with him I was lacking direction in my life, dissatisfied with my relationship, pissed off with my job, and had stagnated in the gym.
Over the last 18 months Wade helped me master the mindset necessary to turn my $1k/month side project into a 6 figure business, allowing me to quit my dayjob and do what I love full time."

Adam M. – Austin, TX

"When I first started working with Wade I was at a very low point in my life. I could barely pay my rent and used student loans to join his program. A little over a year later, it's amazing what you can achieve.
My marketing agency just hit six-figures, and I'm traversing the globe like Indiana Jones, which is crazy because a year ago this business didn't even exist."

Jake Y. – Koh Samui, Thailand

As Featured On…


7 "Life Hacks" To Keep Your Business Growing While Traveling The World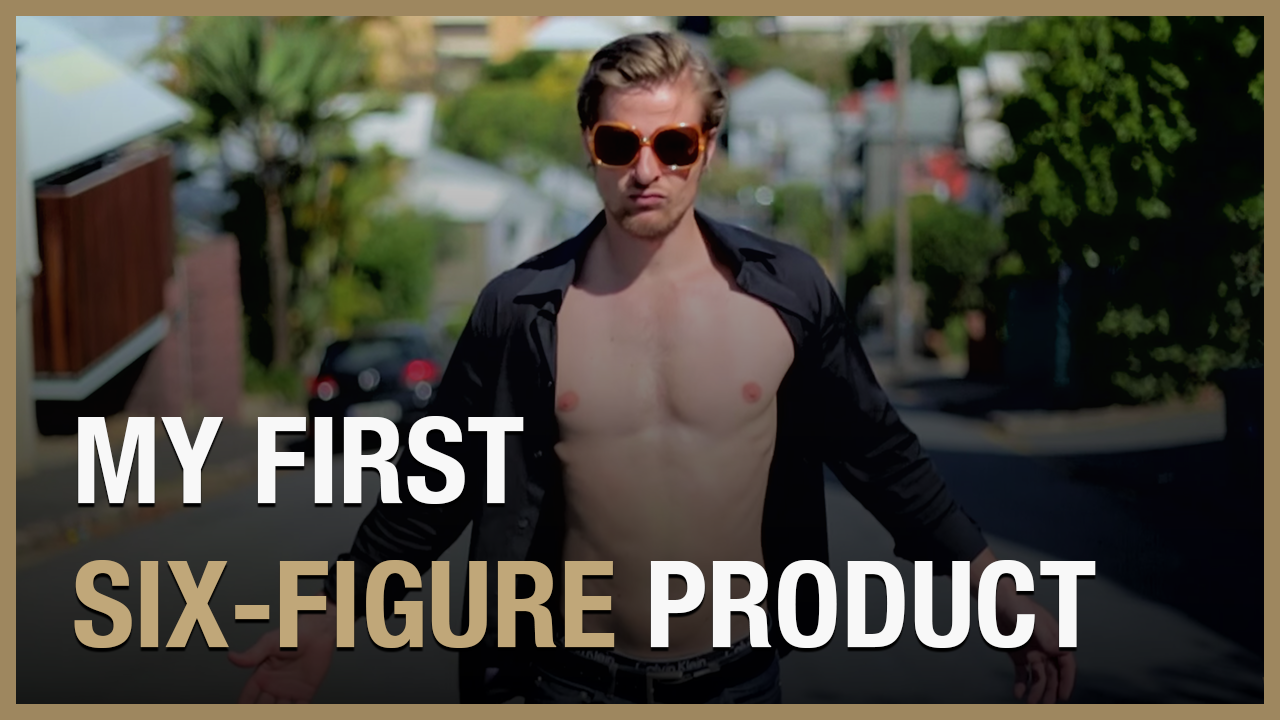 How I Launched My First 6 Figure Product Online And LOSING $510,000.00 In A Day


Why 2017 Is The END Of Digital Products… And The New "Coaching Experience" That's Taking Over The Industry


The $10k Test: How To Guarantee Your Business Will Make You $10k/Month In The Next 6 Months